Operator Messenger Integration with
Cisco Webex
Seamless integration with your Operator SMS user and your Cisco Webex user.
The experience is so intuitive you may forget it's an SMS.
Watch this on YouTube below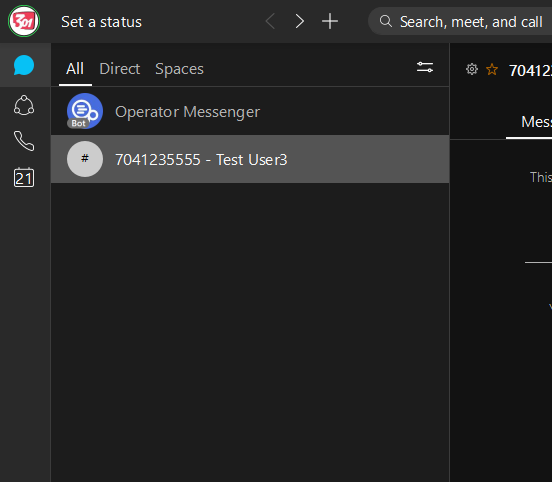 JUST CHAT
No need to @ a bot for every interaction, our integration monitors known conversations for new messages and automatically sends them to the SMS recipient.
MULTI-CHANNEL
Your Operator User has access to multiple SMS channels, once linked your Webex account does too!
ACCOUNT LINKING
Only link your Operator Messenger account once, our SaaS platform keeps the connection.
CLEAN USER EXPERIENCE
This is the cleanest user experience on the market. Seamlessly chat with your colleagues, and switch to an SMS space without ever messaging a Bot.